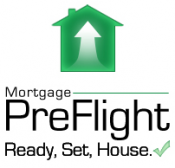 Most people don't even know that the USDA (United States Department of Agriculture) offers a zero 0 down mortgage.
The Oklahoma USDA rural mortgage program is another government sponsored home buying program. Like FHA and VA, USDA DOES NOT originate the mortgage, you get a USDA mortgage through a lender like us!
Basic highlights of Oklahoma USDA mortgage program:
Zero Down Mortgage 100% Financing
One Loan at a 30 Year Low Fixed Rate
Low Monthly Mortgage Insurance (PMI) Insurance Required
No cash reserves required (money in the bank not required)
Single Family Homes only (can't purchase duplexes, apartments, etc.)
No mobile homes
No "fixer-uppers" (standard homes in working order)
Flexible credit requirements (similar to FHA, minimum: 620 credit score
Closing Costs, 1st year Home Insurance and Taxes can be rolled into the loan
Income Restrictions:
Rather than having a loan limit, USDA has household income limits, which vary by county and household size. For most counties in Oklahoma the Max Household income limits are as follows:
1-4 Person Households $73,600
5-8 Person Households $97,150
Location Restrictions:
USDA home loans are not for the "big cities", but most surrounding areas qualify.
If you qualify, for an Oklahoma USDA mortgage, many times it can be a more attractive mortgage program than FHA Mortgages! you can also use the 100% financing provided by the USDA in combination with the Government First Time Home Buyer Tax Credit.
Even though most USDA lenders are not currently funding USDA Mortgages, Spurr Mortgage is still offering this loan!
 0 Down Mortgage