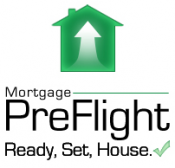 We offer the Section 184k US home mortgage program for Native Americans. This US home mortgage is very similar to an FHA loan in determining credit worthiness for a borrower. You will need to be a registered CBID member of a qualified tribe and meet minimum standards. The HUD 184K does not have any credit score requirements and you cannot be disqualified on credit score alone. This program allows for non-traditional credit lines to be accepted. Your debt to income ratio cannot exceed 41%. If DTI is over 41%, some exceptions can be allowed with compensating factors that demonstrate betterment to you. Your source of down payment can be gifted and it may come from the tribe.  If you have had a Chapter 13 bankruptcy more than a year ago or a Chapter 7 bankruptcy more than 2 years ago, you may qualify. If you have had unusual circumstance involved with your Chapter 7 bankruptcy, exception can be made after 12 to 23 months with documentation.
Native American US home mortgage Benefits
The Native American Loan 184k is backed by HUD and is becoming increasingly popular.  If you qualify, you can take advantage of almost 100% financing with no monthly Premium Mortgage Insurance (PMI). Whether you are a first time home buyer or buying a second home, all you need is a credit score of 600 and no derogatory credit in the past 12 months to qualify.  We prefer to see a two year employment history, but may not be necessary.   Up to 6% of your purchase price in closing cost can be paid for by the seller with a properly structured purchase contract.  Prior to applying, you will need to anticipate out of pocket costs for home inspections, earnest, and appraisals.  This program is very similar to the USDA loan we offer, but there are no income restrictions.  This is the best program available for a home loan if you're a member of any registered tribe.